Custom Search
Beauty
| BestTixs | Concerts | Dollar Days
| Pea Pod
| Personalization
| SB Coffee | Wal-mart
Welcome Viewer,
How many times do you find yourself saying, *iLuvit *iLuvit? Well I've lost count, cause I say it a lot, so I thought how fun to share some of my *iLuvit *iLuvit things with you. Thanks for stopping by, please return anytime to see all my #1 voted Favorite *iLuvit *iLuvit things! :-)

*iLuvit* #1 voted Michael Buble - Christmas & More.
Enjoy Michael's beautiful music at Christmas & his all year round music sounds for all. *iLuvit *iLuvit
Click Here for Official Michael Buble Tickets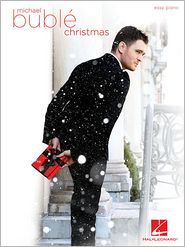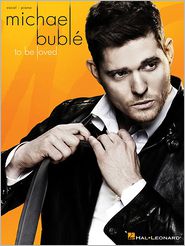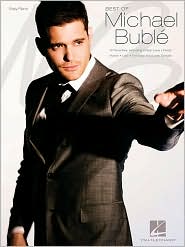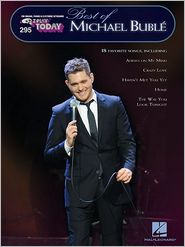 AZ | BW4U | EP | FND | GYP | MHS | SFBAE | TTS




*iLuvit* #1 voted Cher - The Legend!! Click Here For An All Star Tribute to Cher.
Cher gives us music to dance by, live by & love by. *iLuvit *iLuvit
Click here for official CHER Tickets - Dress To Kill Tour!!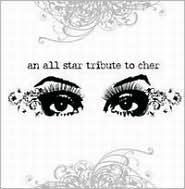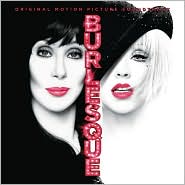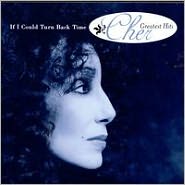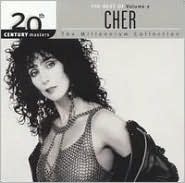 Sponsor / advocate of: AMW | ALZ | ASPCA | CDRF | HONEST | KIVA | KQED | NBCF | SU2C | 1in133
Please join us in these great causes. Please view here for more of our sponsored charities & causes page.

*iLuvit* #1 Voted Favorite Late Night Talk Show Host, Jimmy Fallon, Moves Onto Host THE TONIGHT SHOW!!
Jimmy Fallon does the kind of comedy that I really love, not only is he funny, he can sing really great! Many of his skits are so hiliarious. Thank you Jimmy for being the kind of late night host that I love to hang out with. *iLuvit iLuvit
Epic "Yodel" with Jimmy Fallon & Brad Pitt (Late Night with Jimmy Fallon). Jimmy Fallon and Brad Pitt have a "yodel conversation" from two rooftops in New York City.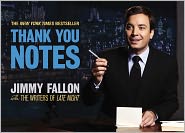 Get Your, Thank You Notes
Jimmy Fallon
is very thankful. And in this first book to come from his TV show, he expresses his gratitude for everything from the light bulb he's too lazy to replace to the F12 button on his computer's keyboard. He thanks microbreweries for making his alcoholism seem like a neat hobby. He's thankful to you, the person reading this right now. It means you're considering buying this book. You should do it. You will be thankful that you did.
Thank You Notes, See Here.

Lip Sync Battle with Joseph Gordon Levitt, Stephen Merchant and Jimmy Fallon

See The Spectacular
Subs Across America!! "Subs Across America was a triumph of patriotism and mouthwatering flavor. Check out the final vid and experience the FOOTLONG(TM) phenomenon. Can you spot the national landmarks?" This is just brilliant on so many levels.*iLuvit *iLuvit


Jimmy Fallon is so talented and creative with all his different entertaining skits he does, including his singing tributes to various artist. He is absolutely brilliant!! I know if I'm watching Jimmy Fallon, I'm guaranteed good times and many laughs!! Thanks for such awesome entertainment! The video below is one of Jimmy Fallons all time favorite things he has ever done, as he stated on his show 2/7/12. *iLuvit *iLuvit


Whip My Hair. As Neil Young & with Bruce Springsteen.


FEB 17, 2014 #FALLONTONIGHT
*iLuvit* #1 Voted Favorite Singer Sawyer Fredericks
The Voice Blind Audition 2015 - Amazing Sawyer Fredericks, 15:
"I Am a Man of Constant Sorrow"
https://www.facebook.com/SawyerFredericks
https://instagram.com/sawyerfrdrx
https://www.youtube.com/windrakefarm

Teenager Sawyer Fredericks turns all four coaches with his incredible version of "I Am a Man of Constant Sorrow."



The Voice 2015 Battle Round - Sawyer Fredericks vs. Noelle Bybee: "Have You Ever Seen the Rain"- Sawyer Frederick takes the win!


Sawyer pushes himself on Ray LaMontagne's "Trouble" and is Voted through by his fans to the Top 12!!

Sawyer Fredericks puts his brilliant spin on the Goo Goo Dolls' "Iris." Moving Sawyer onto be in the TOP 8!!

Sawyer Fredericks sings his coach's pick, "Take Me to the River." America saved him & he's 1 of the 5 going to the Semi Finals.

The Voice 2015 Knockouts - Looking for a spot in the live playoffs, Sawyer Federicks puts his heart & soul into Howie Day's "Collide."


Sawyer goes to the Top 10 Spot & has the house swaying with his interpreation of John Lennon's "Imagine."

Sawyer Fredericks is moving on as one of the Top 6, after his powerful performance of Lynyrd Skynyrd's "Simple Man."

Sawyer sings the song chosen by coach Pharrell, "A Thousand Years." Again America saved him, moving him right to the Finals.
*iLuvit* #1 Voted Fav Woman Comedian, Talk Show Host, Humanitarian, Author & Best Oscar MC!!
I am a huge fan of Ellen and have been for many years, she has brought laughter, love and joy into many of my days. She is so funny at times on her show, that it seems like it even makes her laugh. Luv luv luv her.
Visit her website here for updates and everything that's happening on her show.
Ellentv.com
Check out Ellen's fun tweets here:
@TheEllenShow
Ellen tweeted live from the Oscars this pic, that crashed twitter!!
"If only Bradley's arm was longer". Best photo ever. #oscars
pic.twitter.com/C9U5NOtGap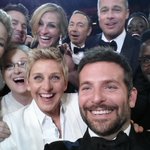 I was watching live on my tv when this happened and it was so fun to see it. The picture went viral in seconds and within an hour it had been re-tweeted a million times causing twitter to show it's broken icon image.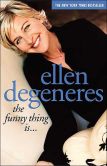 A Message From The Author
Ellen DeGeneres.
Hello, and welcome to my new book. Please make yourself at home while you read it: Take off your shoes, loosen your pants, make those funny at-home faces that we all make. Be comfortable. On the other hand, if you're reading this in a more public place — a plane, a train, a jurors' box during a trial — it might serve you better to be a little less comfortable. Oh, and if you're reading this while you're driving, PUT THE BOOK AWAY! YOU'RE DRIVING, FOR PETE'S SAKE! But wherever you're reading this book, please remember to turn off your cell phone and that the taking of flash photographs is strictly forbidden.

Covergirl, Ellen as seen on TV, prefers
CoverGirl & Olay Tone Rehab 2-in-1 Foundation comes in over 10 shades. Click pic for yours.



*iLuvit* #1 Voted Fav Jazz Lady, Cindy Bradley with her Unscripted CD, gives us smooth lively Jazz. It's great listening, *iLuvit*.
IG @CindyBradleyJazz & www.CindyBradley.com


*iLuvit* #1 Voted Best Book of the Month. By author Goldie Hawn.
10 Mindful Minutes.
GOLDIE HAWN
is one of Hollywood's most beloved actresses. Her credits include TV's Rowan and Martin's Laugh-In, and the films Cactus Flower (her Oscar-winning debut), Shampoo, The Sugarland Express, Private Benjamin, The First Wive's Club, and many more. She has produced and developed more than a dozen projects for film and television. She is the partner of Kurt Russell and the mother of actress Kate Hudson and actor Oliver Hudson.
Find out more about Goldie's foundation at:
The Hawn Foundation
Find out more about Goldie's foundation at:
The Hawn Foundation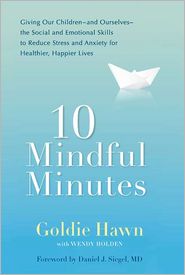 10 Mindful Minutes, view here.
10 Mindful Minutes: Giving Our Children--and Ourselves--the Social and Emotional Skills to Reduce Stress and Anxiety for Healthier, Happy Lives by Goldie Hawn.
*iLuvit* #1 Voted Favorite Dance Music, by the Dynamic Lady Gaga.
Just Dance [Remix]
This is seriously amazing music, "just dance" is a total favorite song because it is really different, and fresh.
You can dance & dance to this song which is
great to start off 2012 with Kirstie Alleys
100daysofdance.com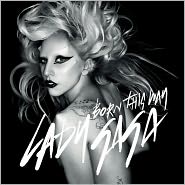 Born This Way [EP]
Prior to its unveiling in late May, Lady Gaga released the singles "Born This Way," "Judas," and "The Edge of Glory," all to build anticipation for the actual release of her sophomore effort. Also in 2011, Lady Gaga released Born This Way: The Remix, featuring remixed dance versions of tracks from her 2011 studio album.
Kirstie, I've been dancing to all the videos and have been having so much fun everyday! Dancing and laughing is such a great combination, as many of the videos are humorous and make me laugh. When I started on Jan 1st, I found it hard to get through the first dance, because of stiffness in my joints and being out of shape. As the weeks have gone on it has become easier to dance and even do several of the dances at at time. In the long run my joints and body are thanking me and I am thanking Kirstie Alley. Thank you
Kirstie for your INSPIRATION in helping me and thousands of others get fit with dance and having fun doing it. *iLuvit *iLuvit
I remember Kirstie in the years she was in the
TV comedy series Cheers,
joining in on season 6 and how funny, pretty and delightful she was. I still catch some of the shows and she makes me laugh just as much today! *iLuvit!
All 11 Entertaining Cheers Seasons Available Here
I am so in awe of Day 31, Dancing on the Beach at Sunset. Just Beautiful!!! *iLuvit *iLuvit a million times!!
Click To See It!
Now That I Can Dance, Day 21 Video, so much fun! Check it out here and start
DANCING!!
*iLuvit *iLuvit
100 Days of Dance is an international grassroots campaign led by Kirstie Alley to promote an active lifestyle for all.
Follow Kirstie's daily dance videos, and join her by dancing for at least 30 minutes each day for 100 consecutive days, starting January 1, 2012. Participation is free. * Join now at
100daysofdance.com.
You can view all the past & current dance videos there.
*iLuvit!! Such a FUN movie with Kirstie & Travolta!! Lots of LAUGHS!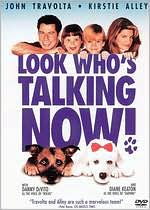 *iLuvit* #1 Voted Favorite Beautiful Actress of All Time, Elizabeth Taylor.
A Passion for Life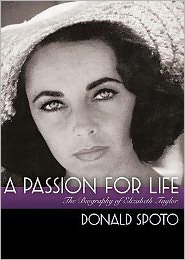 The Biography of Elizabeth Taylor.
She was the most beautiful child ever seen on the screen. She grew into a stunning, violet-eyed woman with a controversial, tabloid-covered life that only an old-fashioned movie star could live. With an abundance of new information, Spoto explores all the highs and lows of Taylor's exploits both in front of the camera and behind the scenes. Photos.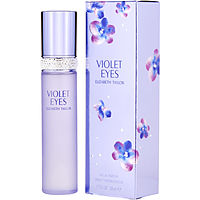 VIOLET EYES
Her perfumes also include Passion,
White Diamonds
,and Black Pearls, that together earn an estimated $200 million in annual sales. Created in 1991, White Diamonds perfume features top notes of neroli, lily and tuberose. Other fragrances include Forever Elizabeth perfume and her Gardenia perfume for women. In the Fall of 2006, Dame Elizabeth Taylor celebrated the 15th anniversary of her
White Diamonds Perfme
, is one of the top-10 best selling fragrances for more than a decade.
Passion by Elizabeth Taylor
*iLuvit* #1 Voted Favorite American Idol, the Incredible Adam Lambert. I Luv this guy & really luv his music!! *iLuvit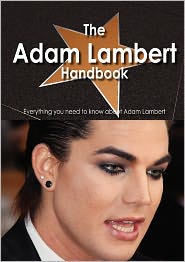 The Adam Lambert Handbook
Everything You Need To Know About Adam Lambert. Adam Mitchel Lambert (born January 29, 1982) is an American singer, songwriter, and actor from San Diego, California. In May 2009, he finished as the runner-up on the eighth season of American Idol. The Times identified Lambert as one of the few openly gay mainstream pop artists to launch a career on a major label in the United States. This book is your ultimate resource for Adam Lambert. Here you will find the most up-to-date information, photos, and much more.
For Your Entertainment

For your Entertainment is such a great song, love to dance to the beat. He is just brilliant!! *iLuvit.
Lambert released his debut album, For Your Entertainment, in November 2009, via RCA Records/19 Recordings. The album debuted at number three on the Billboard 200 in December 2009, selling 198,000 copies in the United States in the first week. In 2010, Lambert was nominated for the Grammy Award for Best Male Pop Vocal Performance for "Whataya Want from Me".


Adam Lambert: Glam Nation Live

I Luv the song, Whataya Want From Me, Ring of Fire and the videos!! He is so Awesome and I luv to dance to his music!! *iLuvit *iLuvit!
Glam Nation was shot in Indianapolis, Indiana at Clowes Hall on August 31st, 2010, this concert video from Adam Lambert includes 17 tracks featuring fan-favorite performances such as Ring of Fire and the Grammy-nominated Whataya Want From Me. These are all must have songs to dance to.
*iLuvit* #1 Voted Most Loved Sweetheart Comedian, Betty White. Happy 93rd Birthday!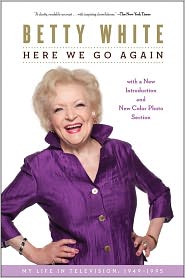 Here We Go Again: My Life In Television
A MEMOIR OF BETTY WHITE'S FIRST FIVE DECADES ON TELEVISION--As irreverent and irresistable as the beloved actress herself BETTY WHITE first appeared on television in 1949 and has gone on to have one of the most amazing careers in TV history, starring in shows such as Life with Elizabeth, The Mary Tyler Moore Show, and The Golden Girls, Hot in Cleveland, among many others. She is one of the hardest-working actresses of any era, and her sense of humor and perennial optimism have seen her through half a century of industry changes and delighted millions of fans.
I have loved Betty White for as long as I can remember from watching her on Password to her comedy series the Golden Girls and so many more. It is amazing the long and great career that she has had. I always get the biggest kick out of when she is on the late night talk shows. Especially on Jimmy Fallon, when she plays beer bong with him. It's just too funny!! I love her witty quick and sharpness that she still has at 90!! She is such an inspiration to us all! *iLuvit *iLuvit
More On Betty White
BETTY WHITE TAKES THE SUPER BOWL AGAIN! You Just Got To Love Her!
*iLuvit *iLuvit *iLuvit



Betty White Collection: Americas Funny Lady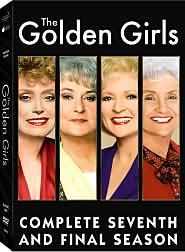 Golden Girls - The Complete Seventh Season Betty White, Rue McClanahan, Estelle Getty, ABC Studios.
*Season One Through Seven

Betty White Hosts SNL!!
Thanks to a Facebook campaign that generated over 500,000 likes to see her host SNL.


*iLuvit* #1 Voted Handsome Actor Hunk of Four Decades, Tom Selleck!! Oh, be still my heart, I Luv this guy!!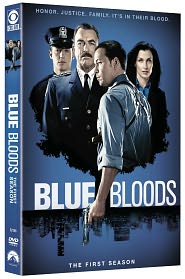 Blue Bloods: the First Season -> Here
It's so true what Jimmy Fallon said on his show, "Tom Selleck is a Man's Man"! *iLuvit
WE HONOR BLUE BLOODS!!
Blue Bloods is an American police procedural/drama series on CBS, filmed on location in New York City. Frank Reagan (Selleck) is the Police Commissioner; the series follows the Reagan family of police officers with the NYC Police Department. The show premiered on Sept. 24, 2010. Tom has appeared extensively on television in roles such as Dr. Richard Burke on Friends & A.J. Cooper on Las Vegas. In addition to his series work, Selleck has appeared in more than fifty made for TV & general release movies, including Mr. Baseball, Quigley Down Under, and Lassiter. Selleck is also widely known for his famous moustache.
Blue Bloods: the Second, Third & Fourth Seasons -> Here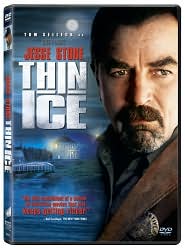 JESSE STONE SERIES:
Such a great series, love Tom is this, as much as Magnum PI & now Blue Bloods. He just gets better with age, *iLuvit.
Since 2005, Selleck has starred in the role of transplanted lawman Jesse Stone in a series of made-for-TV movies based on Robert B. Parker's novels. The series comprises seven films, with the seventh released on May 22, 2011. Selleck also acts as producer for the series. The 5th film, Thin Ice, was not adapted from Parker's novels, but rather an original story by Selleck.

THE SACKETTS: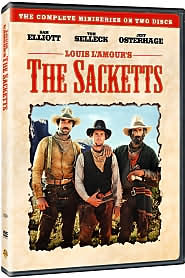 ******
It was so much fun to see him in a comedy role, and even more awesome that he was great in Three Men and a Baby
******
One of my all times favorites Magnum PI, which started my admiration for the handsome mustache hunk.
Best of the 80s: Magnum, P.I. Here.
Tom Selleck (born January 29, 1945) is an American actor and film producer, best known for his starring role as Hawaii-based private investigator Thomas Magnumon the 1980s television show Magnum, P.I.


*iLuvit* #1 Voted King of Rock n Roll Forever, Elvis Presley! Elvis is still my Favorite, iLuvit.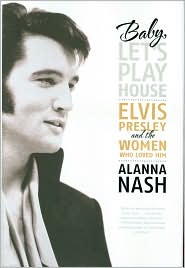 Baby, Let's Play House: Elvis Presley and the Women Who Loved Him
Baby, Let's Play House: Elvis Presley and the Women Who Loved Him Thirty-three years after his death, Elvis Presley's extraordinary physical appeal, timeless music, and sexual charisma continue to captivate, titillate, and excite. Though hundreds of books have been written about the King, no book has solely explored his relationships with women and how they influenced his music and life . . . until now. Based largely on exclusive interviews with the many women who knew him in various roles, lover, sweetheart, friend, costar, and family.

Advanced Graphics 1115 Cardboard Standup Elvis Presley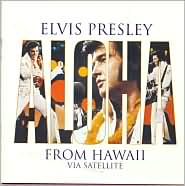 I'm so happy that I got to see Elvis live in Concert, it was such a thrill!!
Aloha from Hawaii Via Satellite
Aloha from Hawaii Via Satellite [Video Bonus Tracks] Elvis Presley, CD,BMG / ELVIS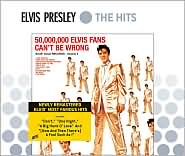 50,000,000 Elvis Fans Can't Be Wrong
50,000,000 Elvis Fans Can't Be Wrong: Elvis' Golden Records, Vol. 2 [Bonus Tracks] Elvis Presley, CD - Remastered,RCA VICTOR EUROPE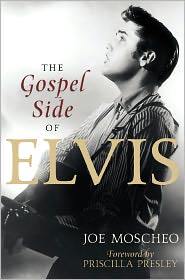 The Gospel Side of Elvis Presley
Gospel music was a significant part of not only who Elvis became as a man, but as an artist as well. Elvis mania continues to consume generation after generation throughout the world, fans still crave new insights into the person of Elvis Presley.
BW4U | DC | EP | iSTS | GYP | PS | SFBAE | TTS
above are our sister company's or are owned by iLuvit.biz




E-mail: owner@iluvit.biz
Copyright ©2008-2016 iLuvit.biz, LLC. All rights reserved.